Look outward and be distressed, Look inward and be depressed,

Look upward and be Blessed in His rest.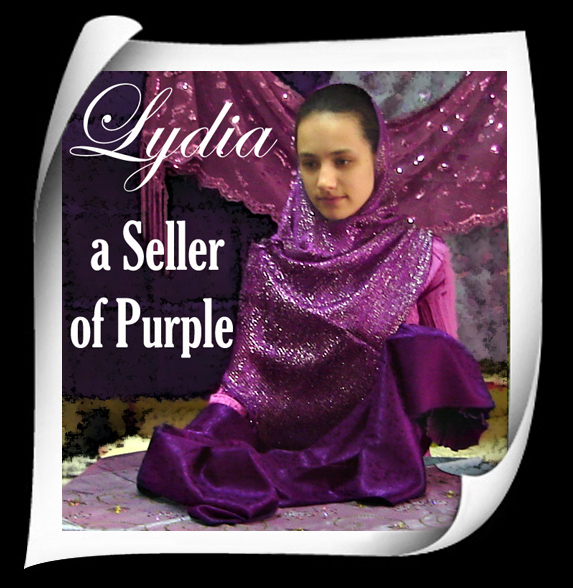 Who was Lydia
A prosperous businesswomen of the city of Thyatira who became a convert to Christianity
after hearing the apostle Paul speak. Thyatira was noted for its "purple" its beautifully dyed cloth. Lydia, who lived in Philippi, sold
dyes or dyed goods from as far away as Thyatira. Already a worshiper of God, the usual designation for a Proselyte to Judaism, Lydia
believed the gospel when Paul preached in Philippi. She became the first convert to Christianity in Macedonia and, in fact, in all of Europe.
Lydia is a good example for Christians in the business world today. A devout Christian and a conscientious businesswomen, she used
her work to help further God's purpose.
Lydia Ladies

1st Lady Cynthia Hilton
Viewed 2339 times

Mama Rose, Linda
Viewed 2415 times

Mother, Miranda
Viewed 2300 times

Debra, Michael IV
Viewed 2363 times

Valentine 08
Viewed 2400 times

Navoda, Mother, 1st Lady
Viewed 2643 times

Navoda, Mother, 1st Lady
Viewed 2291 times

Navoda, Sherrlyn
Viewed 2238 times