Pink Silicone Bracelet
Pink Silicone Bracelet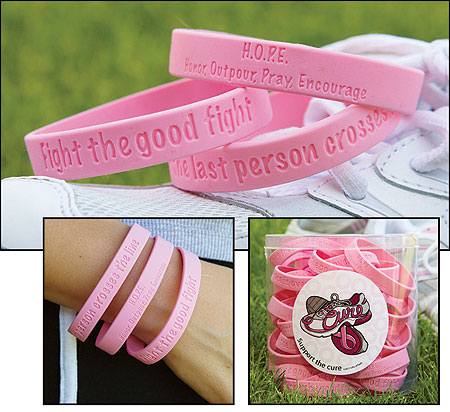 Bracelets read:
1- H.O.P.E. - Honor, Outpour, Pray, Encourage
2- Fight the good fight
3- The race is over when the last person crosses the line
One shipping price of $3.00 for 1 to 5
Our Gold is to sell 2,500 items PLEASE HELP.
WE ARE USING THE ITEMS ON THIS PAGE AS FUND RAISERS. MONEY RAISED WILL BE USED TO REPAIR OUR CHURCH THAT WAS DAMAGED IN THE FLOOD. WE APPRECIATE YOUR SUPPORT AND THANK YOU IN ADVANCE.
MAY THE LORD RICHLY BLESS YOU.